Boynton Beach Birdwatching | 5 Of The Rarest Native Birds To Look Out For
Posted by Anthony Carriuolo on Friday, February 24, 2023 at 8:00 AM
By Anthony Carriuolo / February 24, 2023
Comment

Before it began its ascent as an artistic and cultural hotbed, Boynton Beach Real Estate was long renowned for its access to nature, both over the water and the grasslands. With a largely deciduous ecosystem that gives way to pine scrublands, brackish estuarine waters, and endless seas of grassy wetlands, the city of Boynton Beach is a preeminent destination for ornithologists and amateur birdwatchers. Despite the scale and ongoing development of the many new gated communities in West Boynton Beach, such as Valencia Isles, there are still numerously designated and undesignated wildlife habitats rife with beauty wherever you turn. For those of us keen on witnessing some of the rarest and most stunning birds in America, look no further than Boynton Beach - the Loxahatchee Reserve, Green Cay Wetlands, and so much more. These 5 birds are not all endangered, some aren't even too uncommon, but all represent a taste of the vibrancy, color, and natural beauty that inspires our communities that we share in tandem with nature.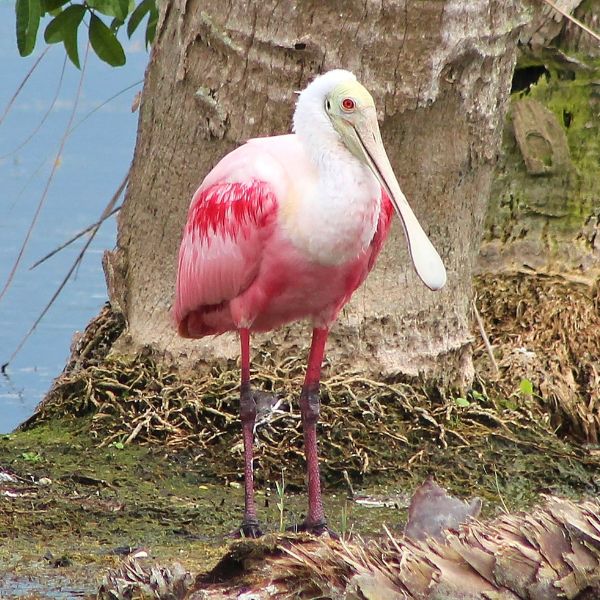 Roseate Spoonbill
The descriptively named Roseate Spoonbill is one of the strangest-looking birds in Boynton Beach. Perhaps the best-equipped bird for wading and feeding that we've ever seen, their nominal rosy plume was once their near undoing. This wading bird saw wholesale destruction during the latter half of the 19th century by plume hunters, though they've made a comeback during their re-colonization of South Florida. Though no longer endangered, the spoonbills are a designated threatened species by the State of Florida. These birds show an aptitude for flight similar to other wading, long-legged birds where short, low-lying flights are made to close gaps rather than cover large distances. When feeding, the roseate spoonbill waves its spoon-like beak back and forth, where its sensitive nerve endings will locate its next meal.
Snowy Egret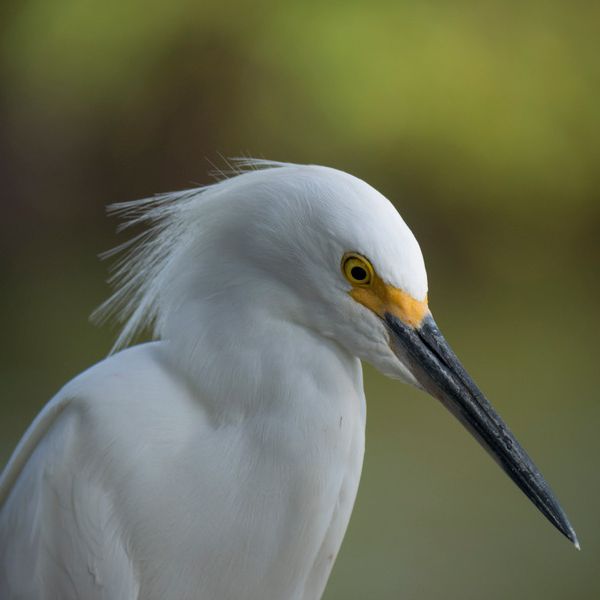 The more diminutive Snowy Egret shares a family with a few contemporaries - namely the Great White Egret, Cattle Egret, and commonly seen Reddish Egret. This bird is best known for its distinctive feathering atop its head, the slight ruffles denoting the "snowy" look this bird gives. A friendly, often social bird unafraid of gentle human presences, this beautiful egret is often found at the water's edge, perched atop Intracoastal ledges and boat ramps, wading through grasses and skipping small lagoons with its limited but capable flight.
The snowy egret can also be noted by its bright yellow feet and long, black legs, following a similar black/yellow color dichotomy across its beak. Thankfully, these birds are common and not currently listed as threatened or endangered.

Osprey
The Osprey, sometimes known as the "Fish Hawk," is the preeminent aquatic bird of prey found in Boynton Beach. These seafaring birds encircle estuarine environments looking for the opportune moment to strike, with their barbed pads and nature-designed talons to catch their slippery prey. Most unusual about osprey, and further evidencing their evolutionary mastery, is the presence of two talons in the back as well as their front - a rarity among birds of prey. Further evidence of their brilliance is the proponency to carry prey headfirst, minimizing wind resistance. These birds have taken advantage of the passage of time, and are fully retrofitted to master the domain it encircles and the prey in its sights.

Magnificent Frigatebird
The aptly titled Magnificent Frigatebird is a sizable seabird known for its slightly hooked beak, angular wings, and large red midsection. This goose-sized bird is mostly black, with tufts of white plumage and a distinct red throat pouch. These soaring birds rely heavily on wind currents and their aerodynamism to stay above water. Despite being a dedicated seabird, these birds do not dive for prey, instead preferring to skim the surface or ward smaller birds from their recent catch. While rarer than the snowy egret, we are grateful to note that the Magnificent Frigatebird is... magnificently plentiful throughout tropical waters.
Purple Gallinule
The Belle of the Ball where local waterfowl are concerned, the Purple Gallinule is a spectacular bird to behold. This emerald-purple plumed beauty features a distinct red-yellow beak and slight white-to-blue color above the eyes. The Purple Gallinule lives in the swampland of the Southeastern US, Eastern Mexico, the Caribbean, and most of South America. Despite its diverse color palette, this bird blends well into the many bright hues and beautiful sights of the tropics, where it deftly wades across even the lightest foothold thanks to its mastery of weight distribution and incredibly large feet. Purple Gallinules are also among the most adventurous of our birds, ranging even further from their natural habitat than the torpedo-like osprey, found as far as Iceland!
Ready to immerse yourself in nature? Check out these West Boynton Beach Communities below!
Canyon Trails | Valencia Sound